10. Unique Messaging System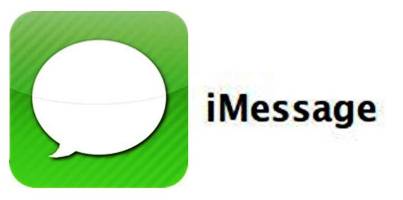 It can be challenging to get across other devices without the help of WiFi, especially when you are trying to exchange texts, photos, and videos. However, with the new iMessage, sending these items can be integrated with all iOS5 devices, whether it may be the iPhone, the iPod Touch, or the iPad.
9. Bigger Internal Storage Space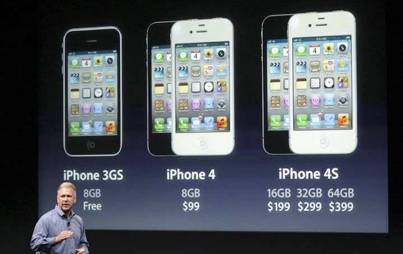 We have seen so many smartphones that have been staying on the 8GB, 16GB, and 32GB mark, whether it may be Android phones or Windows Mobile. However, it is a rare feat for a phone to have an internal 64GB storage, and this is the latest and largest space available on the newest iPhone.
8. Promising Battery Performance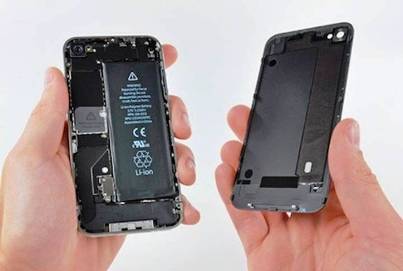 There were projections that the iPhone 4S battery may be on the 1420+ mAh range. Compared to the iPhone 4, it may be a bit lower on standby time and consistent WiFi, but this is all because of a more powerful dual core processor and other demanding specs. However, it still stands out on usage time with 40 hours of nonstop audio or 10 hours continuous video playback.
7. Improved Video Recording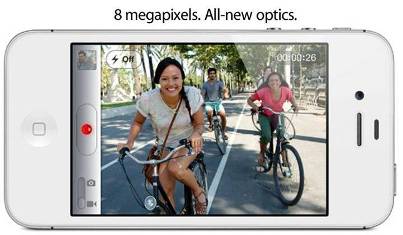 The 8MP rear camera now has the ability to record 1080p HD video quality. But unlike its competition, the iPhone 4S stands out with a new video image stabilization feature, which helps mobile video enthusiasts to get color rich and sharper videos. It also incorporates sensitivity, sharpness, and the ability to take videos on lower light conditions.
6. Better Performing Camera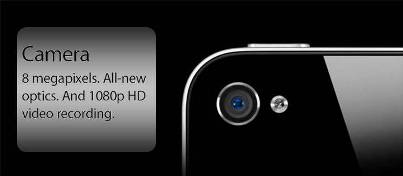 8 megapixels is all there is to it, as it can be compared with other models. However, what makes the iPhone 4S unique in this aspect is that the pixilation is 60% higher than most models. With a larger f/2.4 aperture and an advanced hybrid IR filter, crispier, sharper, and more accurate images are now possible. With the newest processor, being used on the iPhone 4S; camera preparation time has been shortened down to 1.1 seconds, while shot after shot time delay is only 0.5 seconds, the fastest being found against any other smartphone.
5. Multiple Cellular Network Reach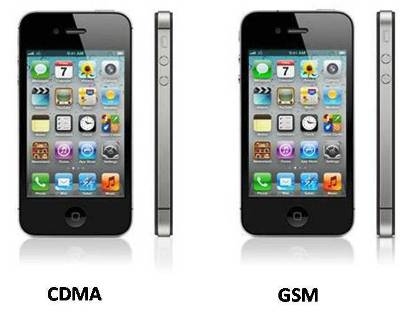 We have seen the iPhone 4 have two variants to accommodate various markets that have different network connections. Particularly catering to GSM and CDMA networks that are only available in certain parts of the world, the iPhone 4S creates the "world phone" by having multiple network support through antenna data interchange that reacts to both networks, no matter when in the world you are physically located.
4. Adaptation of a Cloud Service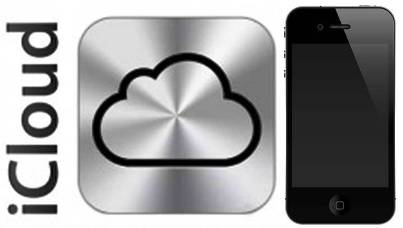 Imagine storing your videos, photos, music, and even other files in a storage that is far away from your computer. This is the latest in storage technology, being provided free by Apple through the utilization of the iCloud. Yes, it can connect not only with the iPhone 4S, but with every Apple device out there: iPod Touch, iPad, MacBook, or Mac PC.
3. Boosted by a More Efficient Operating System
Everything that has been mentioned so far all contributes to one system that binds them all. From interfaces to menus, and even other device operations, everything relies on the power of the iOS5. iCloud optimization is just one of the many things that can be operated and controlled by the new mobile phone OS as there are over 200 features that will be utilized for the best mobile experience.
2. An Advanced Voice Recognition Service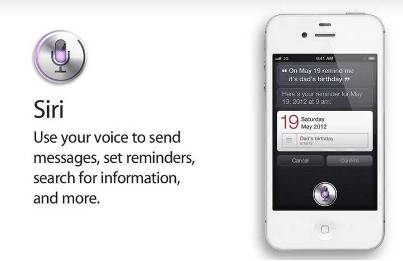 One of the most promising features that the new iPhone 4S carries is its advanced voice recognition service in the name of Siri. Somehow opposite to "Iris", this program does not only operate and open applications by mentioning the exact understood words, Siri goes beyond to understanding even conversational English. You can ask it questions and it can do almost everything from posting reminders to fetching actual and real time information with GPS and apps.
1. More Powerful Processor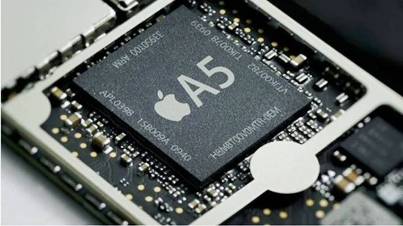 The trend of smartphones these days have everything to do with speed and performance output. RAM, GPUs, and ROM are just a few of the supporting elements, but everything relies on the speed of the processor. For the iPhone 4S, it carries a reliable dual core A5 processor at about 1GHz each, quite close to the Samsung Galaxy SII and at par with the Motorola Droid Bionic.
BREAKING NEWS : STEVE JOBS DEAD